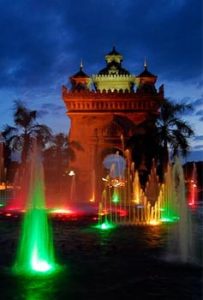 The VH3 was founded by Doug Stewart & Tom Holbrook and held its first run on Monday, 13th April 1981. Since then the VH3 has run every Monday without exception and clocked up more than 1,920 consecutive runs by the end of 2016. Numbers on regular runs vary between 15 and 30.
The VH3 is a family Hash which meets usually at the house of the host (who is usually the Hare) but sometimes at a restaurant or other place. Members take it in turns to set and host the run. Runs start at 5.30 pm (5.15 when the days are short).
The run is divided into three parts:
The short run is intended for children, others who may not be fit enough for the longer runs and those who simply prefer to walk; this usually takes around 30 minutes;
The medium run is for those who feel they can manage a little more but are not ready for the long run; this is usually around 45 minutes;
The long run is for those who would like a little more exercise. The long run can take anything thing between 50 and 90 minutes.
The Hare marks the trails with lime, chalk or shredded paper and the Hounds follow the trail until they eventually return to the starting point.
After the run the "Circle" is held. This entails the whole assembly gathering around a central point and having their "sins" pointed out and being punished (by drinking a mug of beer or soft drink down). The Circle is followed by a meal and more drinks. Members usually return home by about 9-9.30 pm.